Welcome to the Unofficial Wiki for Dragon Raja Mobile!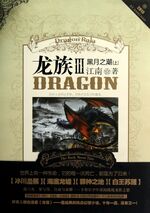 Dragon Raja is a Chinese mobile MMO based on the novel series Dragon Raja by Jiang Nan, that also has an official manhua adaptation that can be read here (Chinese only).
If you are looking for the unrelated Korean MMO based on the novel series of the same name by Lee Yeongdo, please go to this wiki.
Developed using Unreal Engine 4, players can enjoy high quality 3D graphics, textures and animations in-game.
Originally released in Chinese as Project:SU by Epic Games and Loong Entertainment in 2019, it has since been retitled as Dragon Raja and localized into Japanese, Korean and English.
The wiki's primary focus is the version released by Archosaur Games in February 27, 2020.
Gameplay Mechanics
Edit
Community content is available under
CC-BY-SA
unless otherwise noted.