An Ally is a card that can boost skill levels and help the player in battle. They give the player 12% of their stats and 15% when added to the player's center. Their skills and EX can trigger randomly, and they can buff the player with a passive skill. The player can collect bounties and become friends with them.
List of Recruitable Allies
Edit
College Zero
Party Zero (Limited) (CURRENTLY UNAVAILABLE)
Recruitment Edit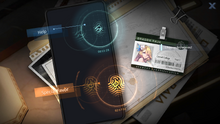 By pressing the "Recruit" button in Ally, the layer will be shown a phone screen with two options:
Standard Recruit (Blue)
Recruiting these Allies gives the player 6x "Turquoise Potion" and a 2-4* ally. The player can draw a Blue every 30 minutes with a max of three a day. Using a "Request Order", which can be earned from various events, allows the player to draw a Blue card outside of the free times given.
10% chance for 4-Star Allies (Kotaro Fuma/Nanami Sakurai/Enxi/Sakura Yabuki/Shio Miyamoto/Finger/Herzog/Katsu Inuyama/Genichiro Ryoma)
40% chance for 3-Star Allies (Susie/Professor Schneider/Professor Manstein/Bondarev/Yasha/Crow/Akira Sakurai)
50% chance for 2-Star Allies (Makoto Asou/Humpback Whale/Vera/Khorkina/Anton)
Special Recruit (Yellow)
Recruiting those gives you 1x "Piece of info" and a 3-6* ally. You get to draw a Yellow one every 60 hours or you can use "Secret Commands" which can be bought for diamonds, bought from various packages in the item mall or received from daily login.
1.5% chance for 6-Star Allies (Luminous/Erii/Johann Chu/College Johann Chu/Caesar/College Caesar/NoNo/Chisei Gen/Chime Gen/Ruri Kazama/Anjou/Ming·Z·Lu)
4.5% chance for 5-Star Allies (Mai Sakatoku/EVA/Shavee/Zero/Z/Ōshō/Koshi Uesugi/Kogure Sakurai/Masamune Tachibana/College Chime Gen)
20% chance for 4-Star Allies (Kotaro Fuma/Nanami Sakurai/Enxi/Sakura Yabuki/Shio Miyamoto/Finger/Herzog/Katsu Inuyama/Genichiro Ryoma)
74% chance for 3-Star Allies (Susie/Professor Schneider/Professor Manstein/Bondarev/Yasha/Crow/Akira Sakurai)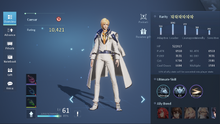 Ally Levels
Edit
Once you got your ally you can start leveling them. You do this by giving them EXP potions. Those can be earned from recruiting allies, events, Gacha and packages from item mall.
There are 3 tiers of potions. The Amethyst Potion gives you 100.000 EXP, The Sapphire Potion gives you 10.000 EXP and The Turquoise Potion gives you 1.000 EXP.
Depending on your level the level cap for your allies change. If you are bellow level 70 the max level is 70. At level 70 their max level rises to 100. When you hit level 80 their max level rises to 120.
Ally Advancement
Edit
The second step to make your allies stronger is to Advance them. Doing this will give them more stats and upgrade their skills. Depending on the type and rarity of the Ally this requires different materials. See chart bellow for requirements. Missing Info will try to add asap.
| Type | Material | Tier 2 | Tier 3 | Tier 4 |
| --- | --- | --- | --- | --- |
| Normal 6* | Flawless B-Gem | 30 | 90 | 180 |
| Normal 5* | Flawless B-Gem | 10 | 30 | |
| Normal 4* | Cracked B-Gem | 30 | 90 | |
| Normal 3* | Cracked B-Gem | 20 | 60 | 120 |
| Normal 2* | Cracked B-Gem | 10 | 30 | |
| Party 5-6* | Party Bloodborn Gem | 30 | 90 | 180 |
Private Items
Edit
This can be found on the character page bellow Advance. While doing Night Watch Bounty Missions you can receive items which you can give to your allies to increase the allies stats and so indirectly increase yours. There are 3 different categories. IV, Rare and Exclusive.
Ally Gifts
Edit
The main sources of gifts is form Dragon Hunting and Claiming your activity rewards. You will get a teddy bear item called "Ally Gift" in your inventory you will have to use. Then they are added to a hidden inventory.
You can use those gifts by going to Ally => Select a Ally => Left side you see gifts. Now the game will display all the items you have collected so far. You can gift up to 10 gifts a day with a max of 5 per ally. Depending on what they like more, as well as their mood, this will give more Link Points. A detailed sheet which ally likes what can be found here.
Going through the struggle of making your allies happy with gifts will not reward you with any stats. However this will make them chat with you, Make posts in Moments and they can become your Idol Manager (Superstar Career). Sometimes they will even give you presents.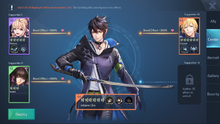 Adding your ally to the center will boost the amount of stats you receive to 15% and allow them to use their skills in battle.
There are a max of 5 slots you can unlock. The main slot and 4 supporting slots. The supporting slots are unlocked at 5,15,25 and 35 total allies. The main slot get boosted by the support slots if those in the supporting slots are bonded with them. What does this exactly mean? You can see the ally bond effect in the overview of a ally. At the bottom-right side you can see the bonds. If you press it will show which stats they improve. If you put that ally in the supporting role it will a bond effect of +300%, which means that stat is increased by 300%.
Night Watch Bounty
Edit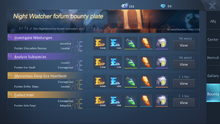 Every day you can do up to 12 Bounties. Those can be Blue/Purple/Yellow/Red. Usually you will be doing the purple/orange ones since red(urgent) appears as a 5th option every 72 hours. The red one can drop Flawless B-Gem and Exclusive Private items of one of the allies you send.
The way it works is every bounty got a combination of 2 out of 5 personalities. Adaptive/Leader/Courageous/Friendly/Sensitive. The higher the rarity of the bounty the higher the total score of those 2 personalities have to be. The higher the star rating of the allies the higher those scores can be. but this does not mean lower rarity allies are useless. You will just have to watch their score rating better. You can see the score they have for every personality in the overview of that ally. The max rating for a bounty is SS.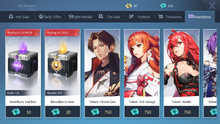 When recruiting you are getting "Piece of info" this can be used in the Item-mall => Pawnshop. You can get the following.
| Item | Result | Price | amount |
| --- | --- | --- | --- |
| Amethyst Vial Box | 1x Amethyst Potion | 10 | 1x Daily |
| Bloodborn Gem | 5x Flawless B-Gem | 20 | 3x Weekly |
| 6* of choice | 1x 6* of choice | 750 | ∞ |
| 5* of choice | 1x 5* of choice | 250 | ∞ |
| Piece of info | Yellow to Blue piece of info | 1 | ∞ |
Community content is available under
CC-BY-SA
unless otherwise noted.